2020 Hyundai Elantra in Stephenville Granbury Fort Worth TX Dealer.
Mike Brown Hyundai is the Dealership near me to get the best deals on the 2020 Hyundai Elantra.
 How much does a new 2020 Hyundai Elantra cost?
Starting Price MSRP Is Only:
$19,150!
*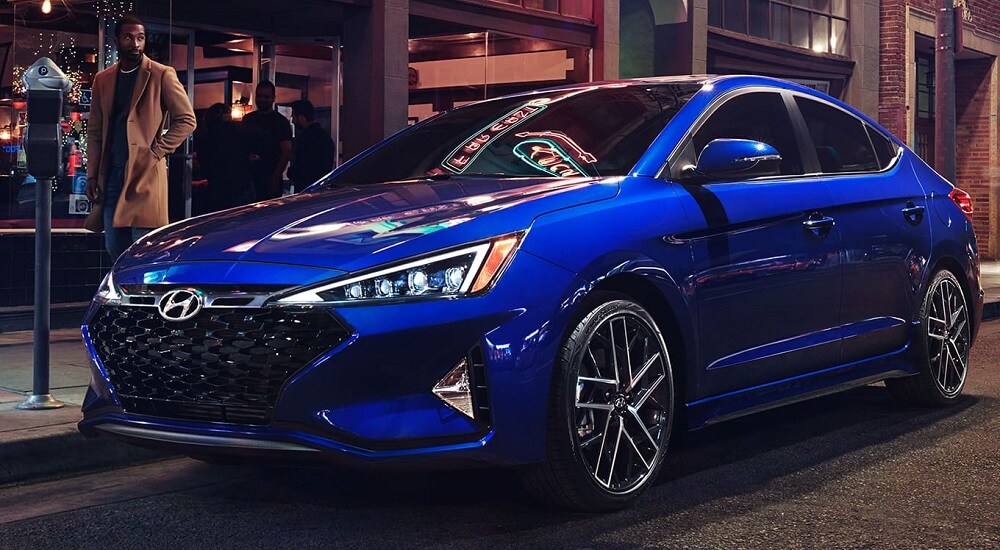 2020 Hyundai Elantra in Stephenville Granbury Fort Worth TX is a car you must see to believe. With 6 different trim lines to choose from, 3 different engines, and a variety of packages available; you can truly get exactly what you want in your and save money at the same time by not getting anything you don't desire. The vehicle has a comfortable and smooth ride, is very well equipped, even on its entry trim line, and puts out some impressive performance numbers across the board from economy to power. This is the ideal sedan for anyone looking for a great quality car and dont want to spend an arm and a leg to get. Continue on to learn all about this incredible new version of the Elantra.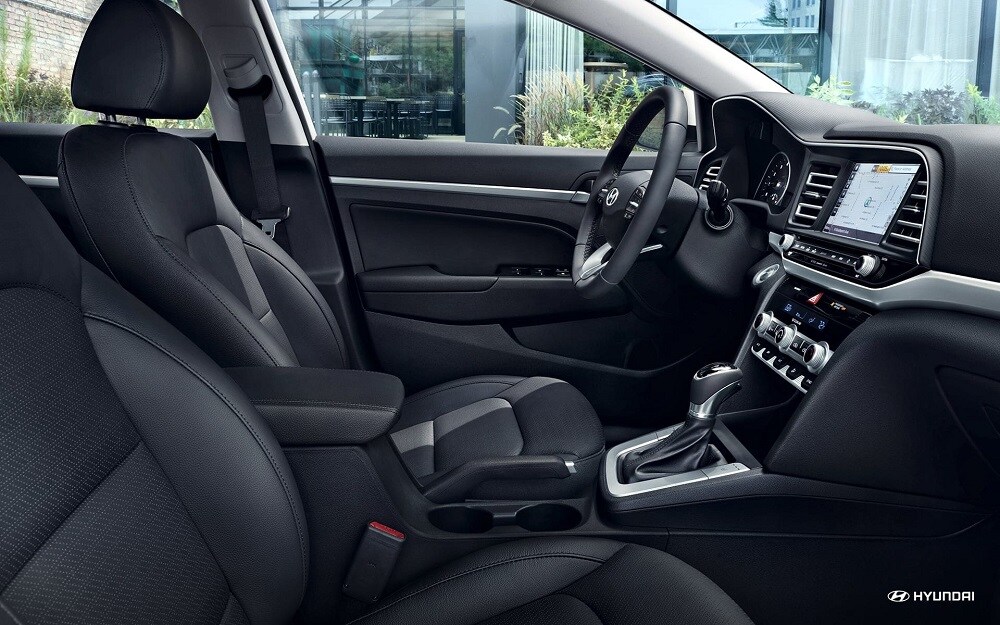 2020 Hyundai Elantra in Stephenville Granbury Fort Worth TX has an interior that rivals cars more than twice and even three times its price! There is plenty of room in both the front and back, premium cloth is standard and you of course have a leather option for the upper trims. Space saving technology is incorporated throughout the cabin to intelligently give you plenty of storage options inside while still providing plenty of room. how much room? Well, how does this sound: Just under 100 cubic feet of passenger volume, over 14 cu. ft. of cargo volume giving you a grand total of just over 110 cubic feet of overall volume! In addition to all that room, you are given a ton of standard safety features including but not limited to a blindspot detection system in ALL trim lines! The Blindspot systems available are crucial safety systems due to the fact even a semi truck can get into that spot and you not see them, let also something small like a motorcycle. It is for this reason that Hyundai believes that this technology should not be an option but standard across all trim lines of one of their most popular vehicles. Other creature comforts you desire are also standard; power windows and locks with remote keyless entry and alarm for example is something you may not think is optional, and it is not on this car, but other makes you will see you have to pay more for it. All that, and we just touched the surface of the interior. this car, as mentioned before, even on the entry trim is a very well equipped vehicle that is able to suit the needs of the majority. However, for those that do want more we have plenty of options available to you to get you taken care of and happy for every single mile.



2020 Hyundai Elantra in Stephenville Granbury Fort Worth TX exterior is something else that will catch your eye. It has a sleek design with sharp lines and smooth curves to help this vehicle look simply amazing. Hyundai has been making huge strides in the industry and to say the company has come a long way is a gross understatement. Gone are the days of the "disposable car" and here quality is king. You can see this reflected in all the new designs that have come out in addition to the Elantra. But this is the car we are talking about here so lets get back to the topic which is what makes this cars exterior different than the competition and special.As you can see on this page from the images both above and below, this is one attractive sedan. Hyundai has taken its new cues from the luxury industry and it is showing! the grille, headlights/tail lights, wheel designs, and silhouette are all reminiscent of cars that are several times more expensive with European heritage that will remain unnamed...but you know who we speak of. If you are looking for a car that looks like it could be $50-, $70-, or even $90,000, then this is the car for you and it starts at WAY below those price points!



2020 Hyundai Elantra in Stephenville Granbury Fort Worth TX has some impressive performance numbers too. There is a 4-cylinder engine available for all 5 trim lines. The standard engine is a 2.0L, the Eco comes with a smaller 1.4L turbo charged engine. Starting with the Eco, it has the turbocharged engine we just mentioned and it is designed for optimum performance at 32 city / 40 highway / 32 combined Miles per gallon. It cranks out 128 horsepower with its GDI engine.  The other engine which was popularized last year as the best of all works and great all-around engine is the 2.0L Naturally Aspirated Engine that puts out 147 horsepower and delivers Mile Per Gallon numbers of 29/38/33. Both are great engines, and just depends on your driving needs will determine if you want to go the Eco path of not.

2020 Hyundai Elantra in Stephenville Granbury Fort Worth TX does come in 5 different trim lines as mentioned earlier. Looking above you can see the individual trim lines along with their major differences and upgrades from previous trim lines. The entry model is aggressively priced straight from the factory, but you can see that it is far from a "plain" or "base" model car which is why we use the term entry level and not base.  As you may assume, as you increase in trim line, the price also goes up, but not as much as you may think. this is done so that even the top model is affordable to most customers. The biggest reason for the 5 different trim lines so so that you can get the perfect car for YOU. If you dont need or want leather, then it makes no sense to upgrade to a leather trim line just for great features like blind spot monitoring. It is for this reason you are introduced to a plethora of options, equipment, and features early on in the trim lines so you can get all you want and not have to pay for something you dont! Now is the time to come in at take a look for yourself. our knowledgeable staff is here to answer your questions, give you a detailed product presentation, and allow you to drive the vehicle obligation free. It is our policy to provide nothing less than the absolute best car buying experience possible and we do this by having a standing no-pressure, no-obligation visit to all our customers. So come on in, risk free and enjoy the Mike Brown Hyundai Experience...you will be happy you did!

*Prices and details may chan/ge at any moment without notice.  This page is for information purposes only and dealer is not responsible for any inaccuracies. See dealer for most current, up-to-date information and details.