2020 Hyundai Veloster in Stephenville Granbury Fort Worth TX Dealer.
Mike Brown Hyundai is the Dealership near me to get the best deals on the 2020 Hyundai Veloster.
 How much does a new 2020 Hyundai Veloster cost?
Starting Price MSRP Is Only:
$18,800!
*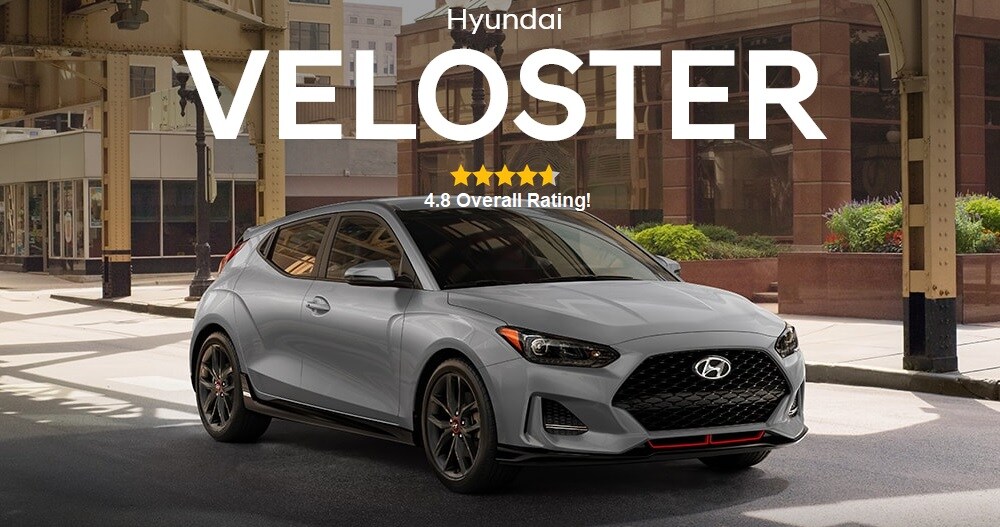 2020 Hyundai Veloster in Stephenville Granbury Fort Worth TX is the latest and greatest updates to the Hyundai Line up. This car is more versatile than ever before and is ready to take on the world like it never has. There are several trim lines that are designed to address the needs of everyone and the price points of each are more aggressive than any of the competition. Hyundai says that "Every side is its bold side" and they are not kidding! this car looks great and amazing from all angles with this redesign. It has a unique design that thinks outside of the box with a true 3-door concept, 2-tone roof, wide hatchback, incredible wheel designs, good color selections, tons of technology, and safety features to keep everyone inside safe. If you are looking for a car that is dependable, fun, equipped, and affordable all rolled up into one wonderful package...look no further than than 2020 Veloster.

Inside the 2020 Hyundai Veloster in Stephenville Granbury Fort Worth TX you can see the driver-focused or driver-centric cockpit. this is a a car that is designed for a driver. Once you are behind the wheel you are in control of this rocket and the tons of technology it packs at your fingertips. 7-inch display screen is standard with an 8" upgrade available through trim lines, Blue Link Connected Car service, wireless charging, integrated apps, and the list goes on. From a comfort standpoint there are no worries as everyone in both the front and back have plenty of room. The Asymmetrical design ensures that everyone is comfortable and each part of the car is designed with each passenger in mind. Wide comfortable seats, premium upholstery, amazing AC and heating system and a top-notch Infinity sounds system is available to listen to your favorite tunes to in style.



2020 Hyundai Veloster in Stephenville Granbury Fort Worth TX as mentioned before is a uniquely designed car. As you can see from the image above and below (of the same car) there is a back door on the passenger side but not the driver side. WHAT?! A true 3-door design with both the driver in mind and passengers. You now get a real coupe feel from a driver perspective but get the extra functionality of a sedan with that extra door. Gone are the days that you have to squeeze up against the steering wheel or getting out of the car to let someone in, they can now simply walk around and have their own door to get in while you still have your 2 door feel that you love and want on the side you are on. Hyundai is not afraid to go against the grain of the industry when it comes to providing you the best of both worlds and delivering an all-star car. That is just what they did with this design and it may be a bit different, but once you experience it and use it just one time...you will fall in love over night and wonder why cars didnt come out with this sooner!



2020 Hyundai Veloster in Stephenville Granbury Fort Worth TX does not just look great with incredible functionality and practicality; it is also a performer. Available sport tuned suspension and steering systems, 7-speed dual clutch transmissions, and a powerful 1.6L Turbo GDI engine, you are ready to take on the mean streets. The entry engine is am inline 4-cylinder 2.0L that puts out 147 HP and 132 Torque. When you upgrade to the turbo I4 1.6L you get an amazing 201 HP and 195 torque! That is 36% more HP than the entry engine! what does that do to your fuel economy? glad you asked. Then non-turbo engine gets up to 27/34/30 City/Highway/Combined and the Turbo version gets up to an unbelievable 28/34/30! that is right, you are reading those numbers correctly; 36% more power and actually get BETTER gas mileage (in the city)! So now the hard part, choosing what trim line best suits your needs. check out the next section to help answer that question.


2020 Hyundai Veloster in Stephenville Granbury Fort Worth TX will have 6 different trim lines to select from, but only 5 are available right now with the 6th being released soon. Starting at an incredibly affordable price the "base" trim is your entry line, but it is far from a basic car. Power windows locks, premium cloth interior, 7" display that has both Apple CarPlay & Android Auto Functionality. You also get advanced safety features like Forward Collision-Avoidance assist and a Rearview camera with dynamic guidelines that move and predict your path as you turn your wheel to help when you are in reverse. If you are wanting more, than you can choose to step up to the next level which is either the Premium or Turbo R-Spec trim lines. These "sister" trims are not progressive and are more like the same level trim that focuses on 2 different driving experiences, luxury vs sport.  This Premium trim line lives up to the name and gives you a plentiful supply of equipment and premium features. For those that want a more sporty car you can go with the Turbo R-spec. With this vehicle you get a more sport inspired build with a Turbocharged engine that puts out about 33% more Horsepower than the other two trim lines. From here you can upgrade to the Turbo which gives you a few more advanced features and the Turbo Ultimate which is a fully loaded turbo car with a lot of fun things including but not limited to an 8" navigation system with a Heads-up Display and wireless charging pad. Last, but not least, and the model that is coming soon is the N. This is the maximum performance version of the car that is designed to take the vehicle to the max. Bigger wheels, more aggressive exhaust, and a limited slip differential with torque vectoring which is designed to reduce the torque pull on heavy accelerating. So as you can see, there is a version for all, and a price point to match your budgets. For more information we invite you to contact us either by phone, text, email, or through one of our online forms or better yet come on in and check this incredible car out for yourself! Nothing will beat the experience of getting behind the wheel of this great new machine and experiencing the all-new 2020 Hyundai Veloster first hand. We offer obligation free test drive so you are never under pressure to buy one if you just want to come in and test drive. Contact us today, you will be happy you did!

*Prices and details may chan/ge at any moment without notice.  This page is for information purposes only and dealer is not responsible for any inaccuracies. See dealer for most current, up-to-date information and details.